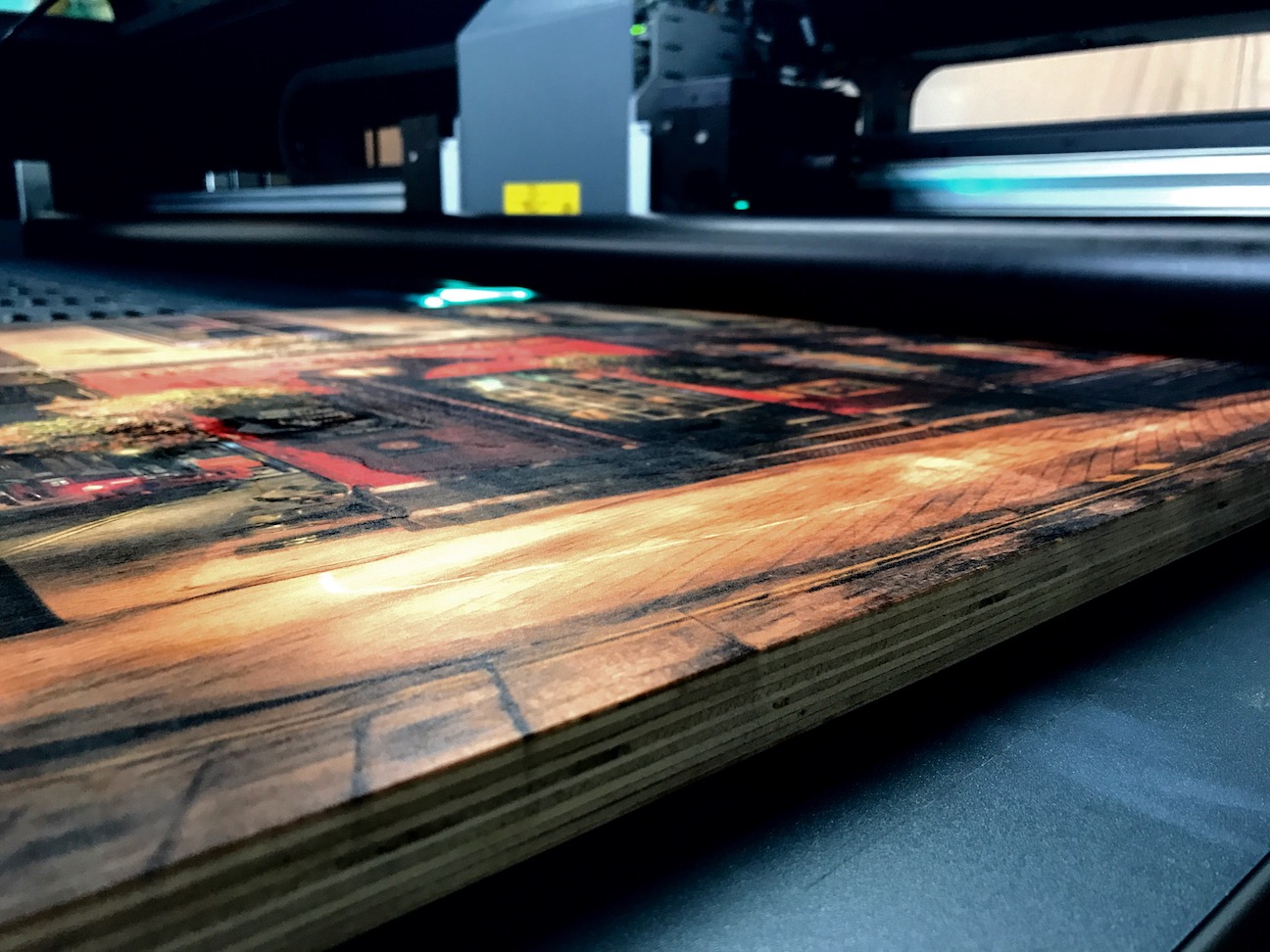 Wood Printing Service
Modern meets rustic with our direct to wood UV printing process. Through this process, we add the unique element of nature to any design or image and achieve a one of a kind piece for your tabletop or wall art. This process lets you experience natural grain and warm tones on every piece you print on. This rustic look definitely has a time and a place such as areas with low lighting, bars, cabins, etc. This method is ideal for directly print on doors as well. We have a variety of different substrates to choose from to help your wood piece achieve the best possible look and texture.
Wood Printing Process
To be clear, our process doesn't involve printing onto a vinyl or film and slapping it onto a piece wood. Our UV ink printing process actually allows us to print the image directly onto the wooden substrate. The end product replaces the white areas of the print or any area that is bright with strong highlights with the bare, wooden material. This creates an impressive accent and makes photos or art with a lot of white areas or contrast, specifically well-suited for printing on wood. We cut and polish your edges to create any unique shape or size you would like.