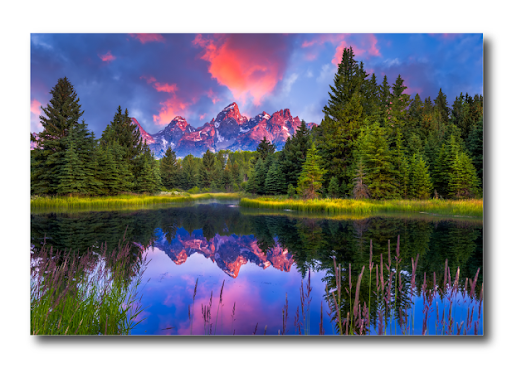 Artful Printing with Trulife Acrylic
TruLife acrylic delivers the highest-resolution viewing experience possible, to truly reflect an artist's vision with anti-reflective properties and abrasion resistance. It is our top choice at Artful Printers for the top of the line acrylic.
Incredible Clarity – Colors as vivid as real life
Anti-reflective properties – See your photo instead of your reflection
Anti-abrasive properties – Trulife uses tough, durable, scratch resistant acrylic
99% UV Protection – High UV protection standards prevent the image from fading.
Look at how TRULIFE® Brings your Image to Life
Anti-Reflective – See your image, not your Reflection.
TruLife is manufactured with a proprietary anti-reflective coating which virtually eliminates distracting reflections. Some acrylics have a tendency to glare which can be avoided with this style acrylic.

Tough, durable, anti-static, and scratch-resistance.

Some acrylics are prone to dust. TruLife is particularly anti-static and scratch-resistant. It is a very durable product that does well when being cleaned as well. When we print on Trulife Acrylic, we make sure the process is performed immaculately.